Getting Started: Backpacking Gear List
We've been backpacking for a while now, to the point where we're packing our bags on automatic, but it was not always like that. For those who are just starting, here's what we carry with us when we're backpacking.
Sleep
Tent
Sleeping pad
Sleeping bag
Small pillow
Clean wool socks
Long undies
T-shirt
Long wool top
Buff
Ear plugs
Headphones
My phone
Small ziplock bag
Headlamp
Spare batteries
Camp
Camp shoes

Pants

Down parka
Toilet paper
Trowel
Bug spray
Toothbrush
Compressed towel
Clothes line
Food and Food Gear
Food (2lb/day, see guide below)
Bear canister or food bag with hanging line
Stove & backup matches
Fuel
Titanium cup with lid
Bowl
Spork and Knife
Garbage & gallon zip-lock bag(s)
Water filter with backup water treatment pills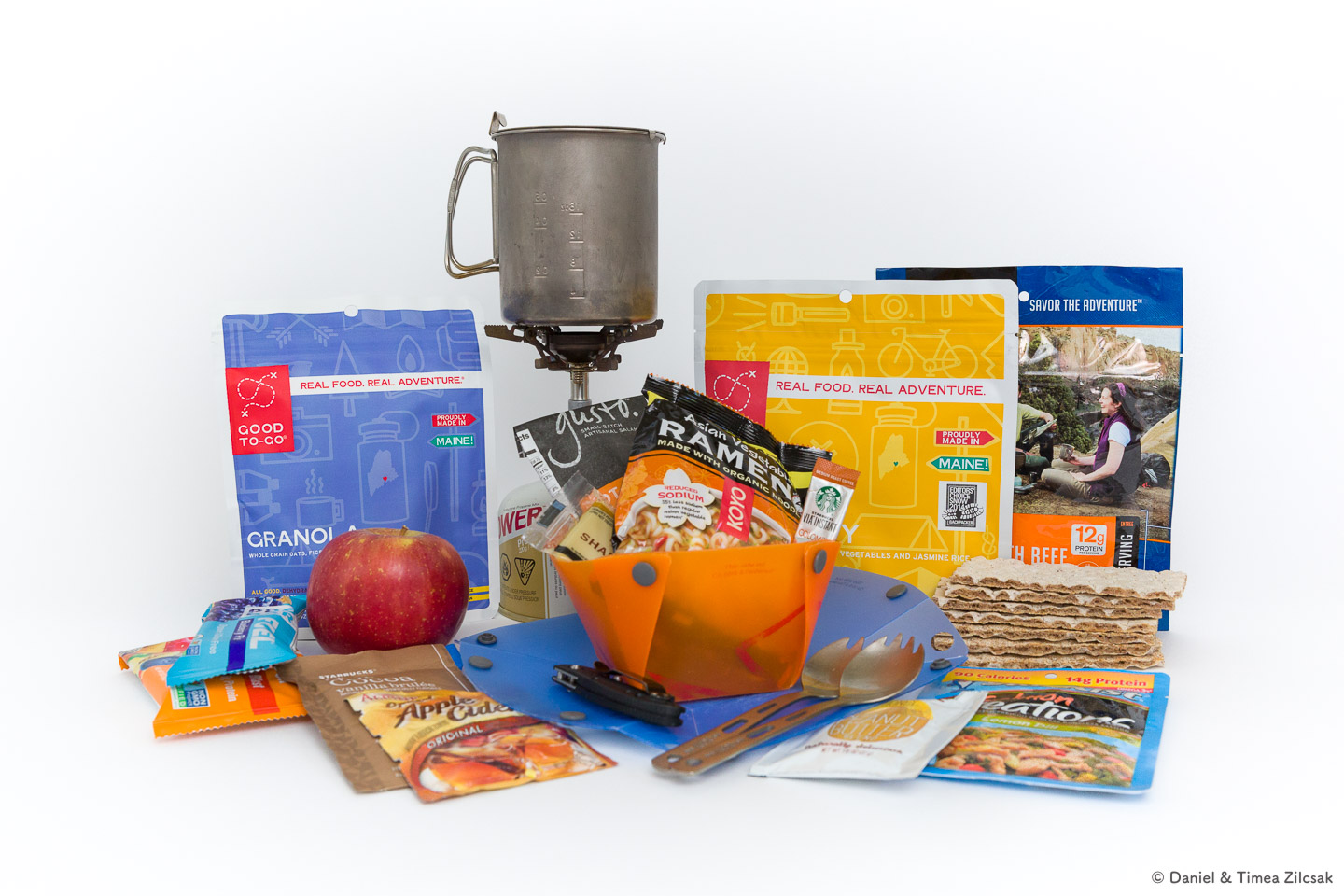 On trail
Backpack
Boots
Small gaiters
Wool socks
Synthetic underwear
Shorts
Long sleeve shirt
Fleece top
Rain jacket
Bandana
Sun hat
Gloves
Sunglasses
Sunscreen
Lip balm
Altimeter
Compass
Map
Ziplock bag
Pack rain cover
Snack
2 liters of water
Whistle
Camera
Essentials
Extra clothing in waterproof bag
First aid kit
Iodine pills
Fire making kit
Mirror
Duct tape
Pen and paper
Micro-spikes or snowshoes
Personal locator beacon
Important
No cotton
Kitchen must be away from camp, ideally by 100 yards.
Absolutely no scented items in or around camp, especially not in your tent, to keep wildlife from wanting to check you out.
Go to the bathroom 100 yards away from water, and dig at least 6 inches for #2.
*Feel free to adjust this list for the season and your personal preference.
We have just started expanding it with our personal recommendation. We began with food, which is the hardest to get right when getting started. All other to follow as we find time to write them down.
Please leave a comment if you have any suggestions, ideas, or something that we missed.
Thanks for reading!